Just how safe are the streets of Barbados? How expensive is it to drive in Barbados? These and other questions will be answered in todays blog about how Barbados ranks in the world in 5 important and interesting categories.
Fact Number One:
Barbados ranks in the top 10 in the safety index. According to a published report by the Daily Mail of both London and Ireland. The island was given a safety index score of 5.6 while Iceland considered the world safest place was given score of 6.6.
Also, Iceland was a 1.54 percent chance of being hit by a national disaster while Barbados was given a 1.21 percent chance of being adversely affected. The last major hurricane to hit Barbados was Janet in 1955.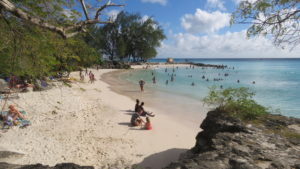 Fact Number Two:
The people of Norway and Hong Kong are the only people in the world that spend more money on gas than Barbadians! The third most expensive gas in the world according to information published by globalpetrolprices.com on November 5, 2018.
Hong Kong 2.15 usd per liter
Norway 1.97 usd per liter
Barbados 1.96 usd per liter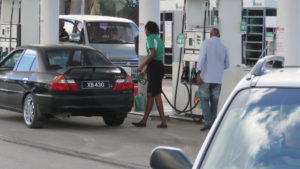 Fact Number Three:
Barbados has a relatively high number of centenarians per capita with a prevalence rate of 19 per hundred-thousand, and according to official census figures, is second only to the prefecture (state) of Okinawa, Japan, which has an impressive prevalence of 36 per one hundred thousand.
Fact Number Four:
According to Condé Nast Traveler readers in their latest Readers Choice Awards the 3 best beaches in the world are found in Hawaii. Of the top 20 beaches in the world 11 are from the Caribbean.
1. Honokalani Beach, Wai'anapanapa State Park, Maui, Hawaii
2. Honopu Beach, Kauai, Hawaii
3. Sunset Beach, Oahu, Hawaii
Barbados ranked number 18 with Bathsheba Beach in St. Joseph.
18. Bathsheba Beach, Barbados
"Rugged, wild, and untouched are just some of the words used to describe this shoreline, where both photographers and surfers flock to catch the best waves and watch the "Soup Bowl," a name for when the waves crash into the white sand and huge boulders to create a scenic (and foamy) natural phenomenon. It's less of a swimming locale, but you'll have plenty of shots to post on Instagram ."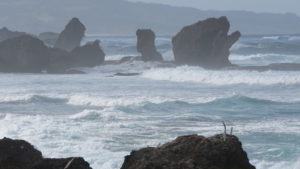 Fact Number Five:
With a literacy rate of 99.7%, as measured by the UNDP Report back in 2007/2008, Barbados was ranked 4th worldwide. Barbados' educational system, which provides free education from primary to tertiary level, is recognised globally as a highly successful model.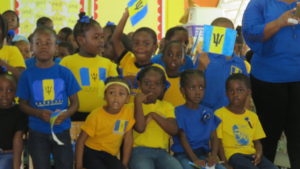 Fun Fact Number Six:
For exercise I walk a lot, almost every day around 800 miles for the year. There are many days that I walk more than I drive. In fact, I don't drive much at all, only about 5,000 miles a year. Compare that to driving 15,000 to 18,000 while I was working before my retirement in the US.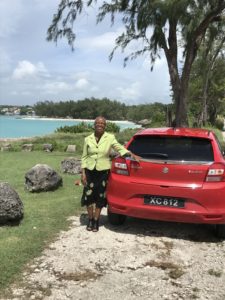 Fun Fact Number Seven:
In a completely bias poll taken by Calvin McDowell, has been determined that Barbados is the best country in the world to live followed closely by the U.S. and Grand Cayman!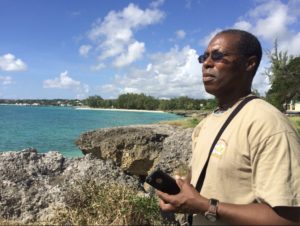 Have a Happy, Healthy and Prosperous New Year!
(Visited 266 times, 1 visits today)